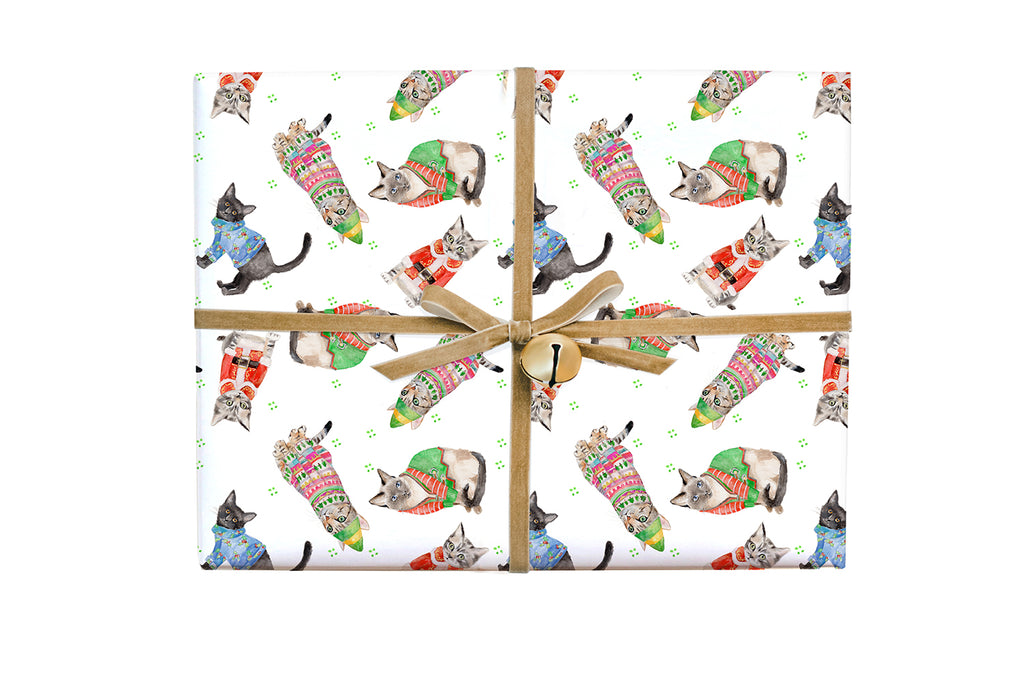 Merry Cats Gift Wrap
On sale! $14.00 $6.50
We absolutely love gift-giving around the holidays and wrapping up some happy for the people we treasure the most! This hand-illustrated giftwrap featuring festive cats in fun holiday attire is sure to up your gifting game with something special during the winter season.
Available as a single sheet or set of 3 sheets

Each sheet measures 19" x 29"
70lb uncoated paper
Sheets are rolled around cardboard tube
Packaged in our Denver studio
Gift Wrap
The paper was a great hit. Everybody was saving it to reuse!
Christmas Kitty gift wrap
The kitties on the gift wrap are adorable and whimsical! Absolute works of art! I am going to be hard pressed to use it to wrap presents. . . but I will! : ) I have to share this find with all of my kitty loving friends!
gift wrap
Cute paper, quick service
You might also enjoy …
Join Lana on Instagram @lanasshop