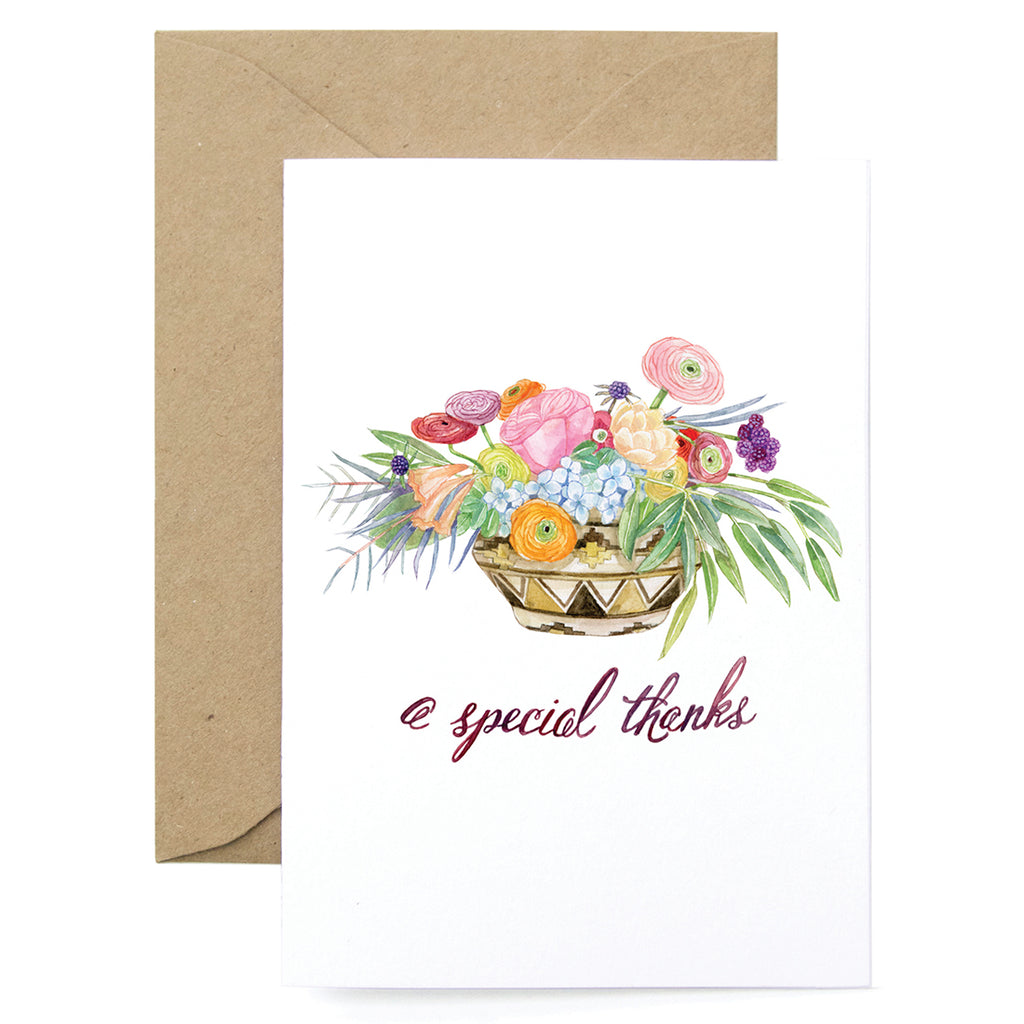 Special Thanks Card
Sold out
This hand-illustrated Thank You card is adorned with a pretty, patterned planter filled with colorful florals. Bright and cheerful hues including reds, pinks, oranges and blues make these flowers pop against sprigs of fresh greenery, and a hand-lettered sentiment expresses special thanks. Card is paired with a matching envelope.
Available as single card + envelope or boxed set of 8 cards + envelopes
3.5"x5" folded
Blank interior
Kraft envelope
Thick white cotton paper
Printed and packaged in our Denver studio
Made in Colorado, USA
There are many opportunities to give a special thanks, and this card shows and says it perfectly.
This card will surprise and delight everyone to whom you wish to give special thanks! That is why I have bought a box set. Your thanks will be felt with the smiles each card will bring.
So nice
Delightful Artwork and quality paper.
I loved sending these to my Special Friends!
You might also enjoy …
Join Lana on Instagram @lanasshop