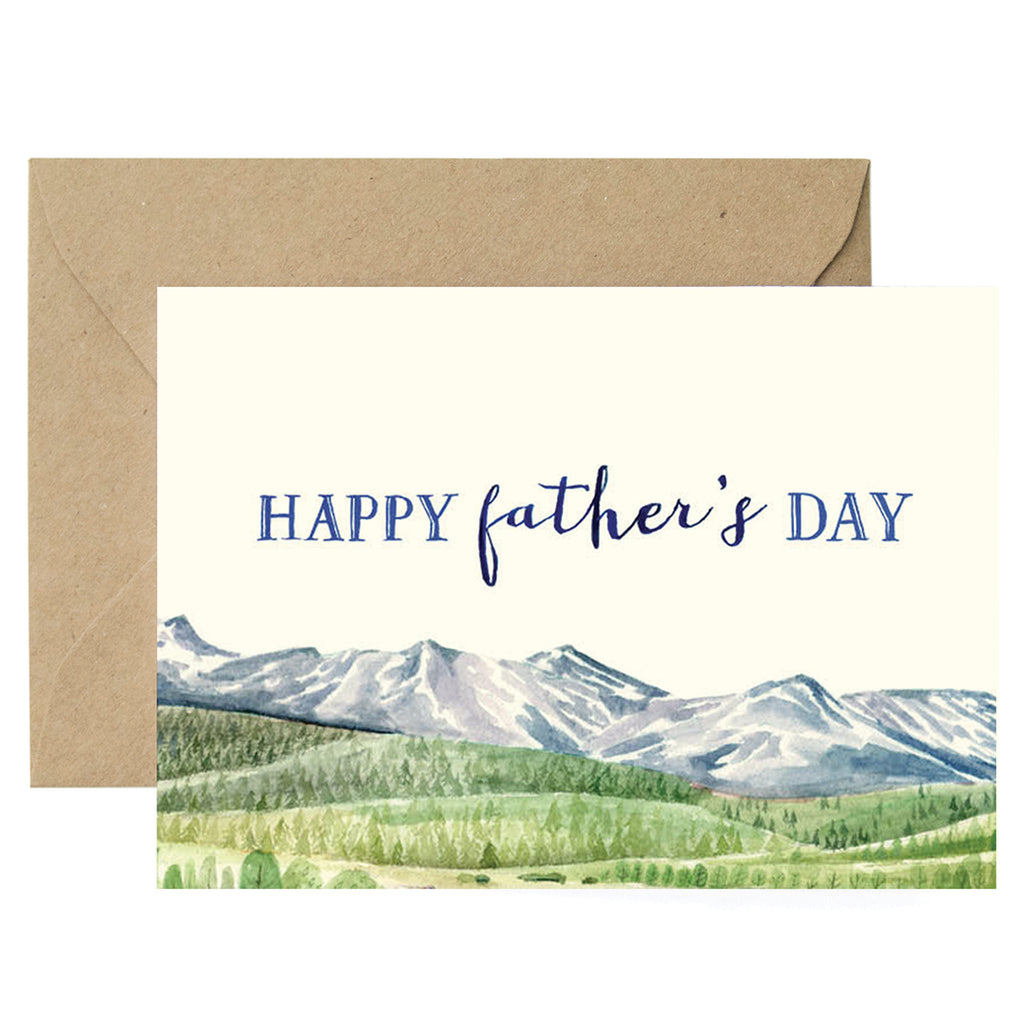 Mountain Dad Card
$5.50
Wish your favorite outdoorsman a Happy Father's Day with this hand-illustrated card and matching envelope. With a hand-lettered message for Dad, this expanse of fanciful snow-capped mountains, greenery and trees – inspired by the artist's Colorado home – will speak to any nature lover!
3.5"x5" folded
Blank interior
Kraft envelope
Thick off white cotton paper
Printed and packaged in our Denver studio
Made in Colorado, USA
Family
All of your cards are really beautiful and worth the money.
You might also enjoy …
Join Lana on Instagram @lanasshop