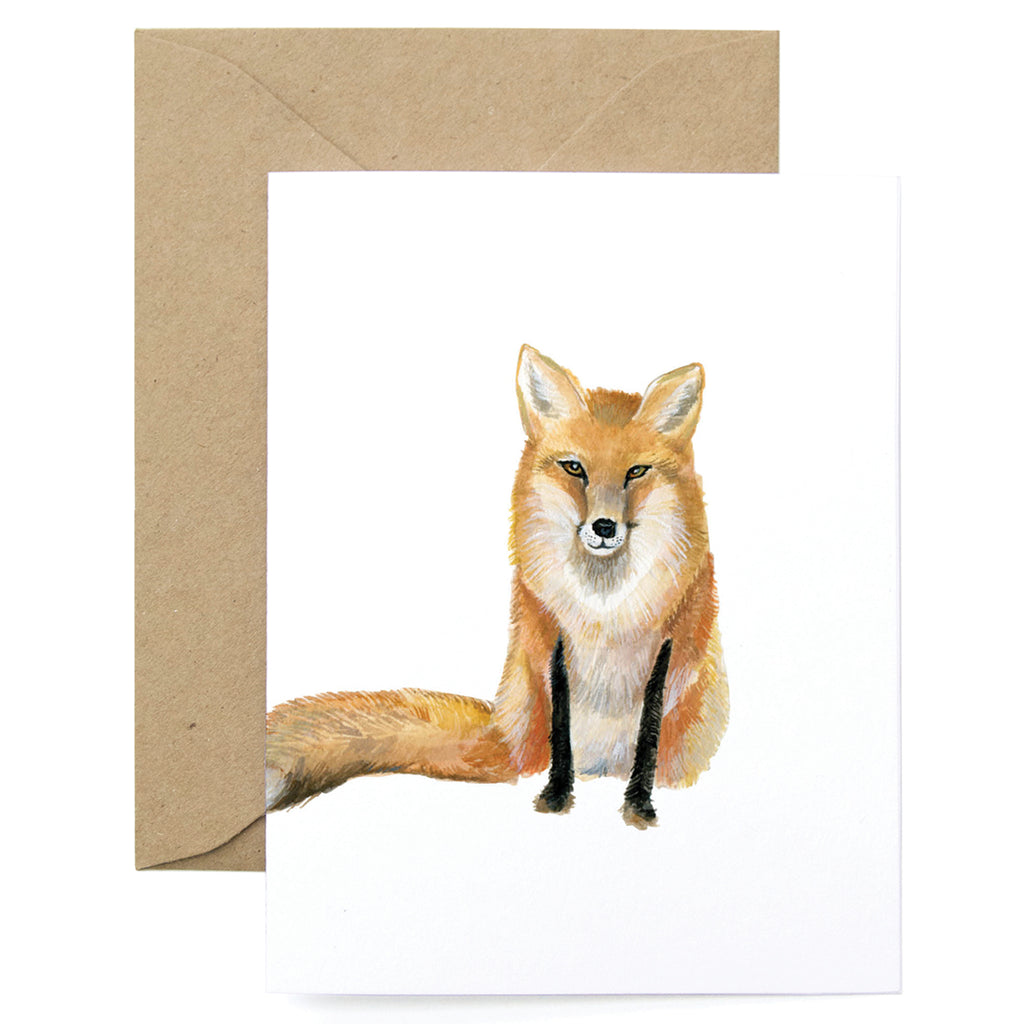 Fox Thanks Card
$5.50
Inspired by the beautiful nature and wildlife of the mountains, this rustic hand-illustrated blank card features a striking red fox. It makes a lovely thank you note, or piece of everyday stationery, and is also available as a set of 8, making a great gift item for nature and animal lovers.
Available as a single card or box set of 8 cards + envelopes
4.25"x5.5" folded
Blank interior
Kraft envelope
Thick white cotton paper
Printed and packaged in our Denver studio
Made in Colorado, USA
Loved the product and the personal service! So hard to come by these days. Will certainly be doing more business in the future!
You might also enjoy …
Join Lana on Instagram @lanasshop