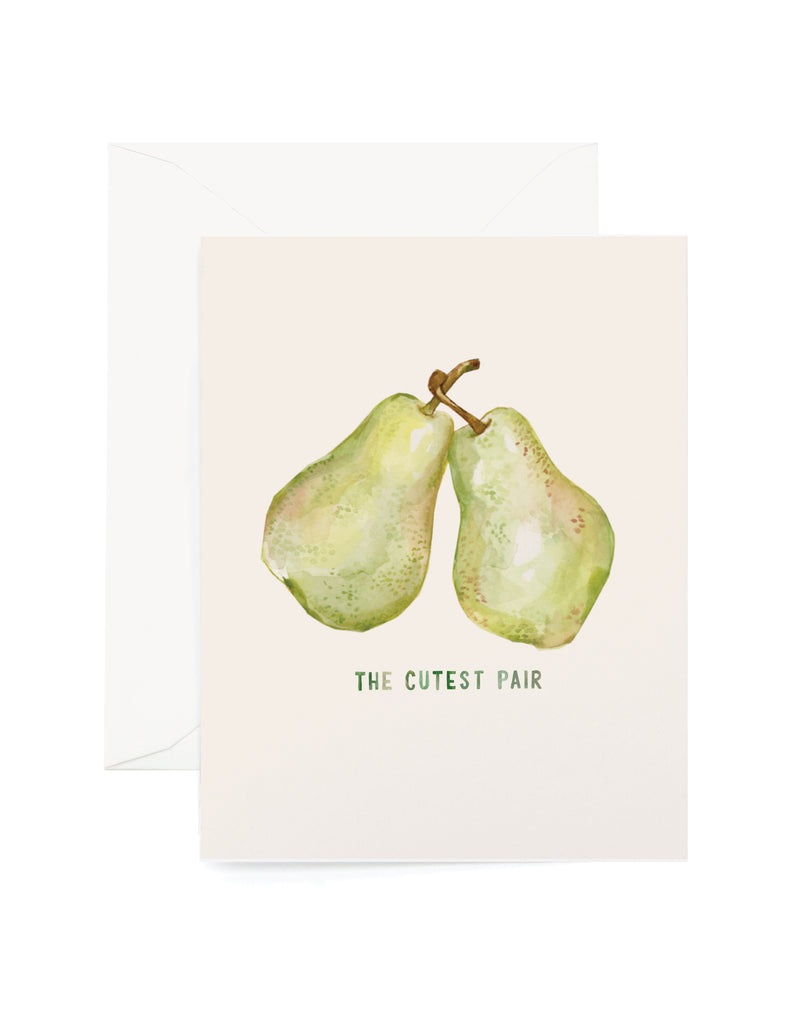 Cutest Pair Card
Sold out
This fruitastic card is an adorable way to celebrate the engagement of a beautiful pair! Hand-painted with juicy golden pears – this card features hand-lettering and a happy pun. It also works for a wedding day celebration, bridal shower, wedding anniversary, or as a way to send love to some favorite friends who have tied the knot!
4.25"x5.5" folded
Blank interior
White pointed flap envelope
Thick white cotton paper
Printed and packaged in our Denver studio
Made in Colorado, USA
Great Card for Newly Engaged
I love the simplicity of this fun card!
You might also enjoy …
Join Lana on Instagram @lanasshop